St Christopher's Governing Body
Dear Parent's and Carer's
As Chair of Governors, I am delighted to welcome all our parents/carers to our website. I hope you will find all the information you require.
St Christopher's is a highly successful Catholic school, finishing in the top 4% of schools in England for English and Maths in 2017. These results are achieved by the hard work the staff and governors give to the school. We ensure that the children are receiving the highest educational standards.
The Governing Body consists of twelve members, that are either parents or people in the Parish. They meet on a number of occasions in smaller groups to focus on school improvement and then meet as a whole body at various times in the year. At these meetings, Governors work in partnership to work with the Headteacher and Senior Management Team and to also call them to account.
I look forward to meeting you at future events.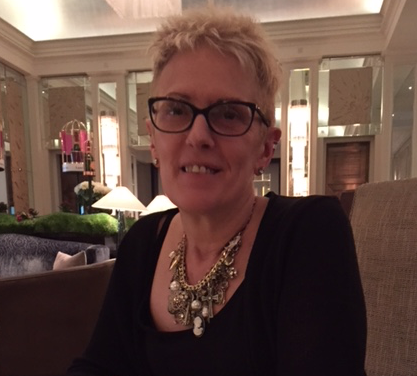 Vanna Carter
Governor Profiles
Giovanna Carter
Foundation Governor
Chair of Governors
My name is Vanna Carter. I work as Head of Teacher Training at a private language school where I have overall responsibility for the smooth running of the EFL teacher training department. I am heavily involved in operational issues and the safeguarding and pastoral care of all our trainee teachers. I work very closely with the EFL department and enjoy the multi-cultural environment that we have at the school.
Appointed by: Diocese
Relevant Business & Pecuniary Interests:
Foundation Governor at St Damian's RC Science College
George Hayworth: (No Pecuniary Interests)
Hello. My name is George Hayworth and I am a parent governor with two wonderful children at this great school. My occupation is in retail working for Morrison's Supermarket . I am also the governor responsible for governor training and I am on the Finance committee. I am a new governor and I am looking forward to working with the Governing Body to support and develop the school.
Ashy Vyas: (No Pecuniary Interests)
Hello my name is Ashy Vyas and I am a Licenced Aircraft Engineer and have worked for some of the major airlines during my 20-year career. My job involves me certifying to release aircraft to service following maintenance. I am currently one of three school governors overseeing Premises and Health and Safety at St. Christopher's. Both my daughters, one in Year 1 and the other in Year 5, attend the school. My link class is the current year 6. I've been able to track the children's progress over the past 4 years and have witnessed some of their remarkable achievements.
Colette Walker: (No Pecuniary Interests)
I am a teacher at St Damian's RC High School in Ashton and I am in charge of SEND at the school. Both my children attended St Christopher's as primary aged children. I consult with the SEND team and also work on the Safeguarding Committee.
Kay Weendenburg: (No Pecuniary Interests)
Hi , my name is Kay Weendenburg, I am a retired Primary School teacher and have been a local resident for many years I am on the Safeguarding Committee.
Hannah Eves: (No Pecuniary Interests)
I am a project manager at a solicitors firm and have two young children. I am the Governor in charge of SEND.
David Green: (No Pecuniary Interests)
Hello, my name is David Green and I am a Bank Manager. I oversee the Leadership and Management of the school and I am on the Staffing and Finance Committee. I have a great deal to do with the monitoring of finances at the school. My eldest daughter has left St Christopher's and my youngest daughter is presently here.
Father Simon: (No Pecuniary Interests)
Hello, my name is Father Simon and I am the Parish Priest. As well as ensuring that the school delivers an outstanding Religious Education, I also oversee Admissions and Appeals. I do not have a link class as I am always in and around school and the parish, seeing the children and families of St Christopher's.
Sean Lawton: (No Pecuniary Interests)
Hello, my name is Sean Lawton and I am a Social Worker. Both my boys attended St Christopher's RC Primary. I am on Staffing and Finance, and Appeals.
Teresa Burns: (No Pecuniary Interests)
Hello my name is Teresa Burns and I am a retired school teacher, so I know a lot about school, education and families. My link class is Year 1 and I am on Appeals, Admissions Premises and Health and Safety.
Lucy Mulhall: (No Pecuniary Interests)
Hello, my name is Lucy Mulhall and I am the Deputy Headteacher and Religious Education Leader at St Christopher's RC Primary. I oversee Teaching and Learning throughout the school and I work with Mr Noone and the governors to ensure that St Christopher's RC Primary provides the best education for every child, every day. I teach in KS2.